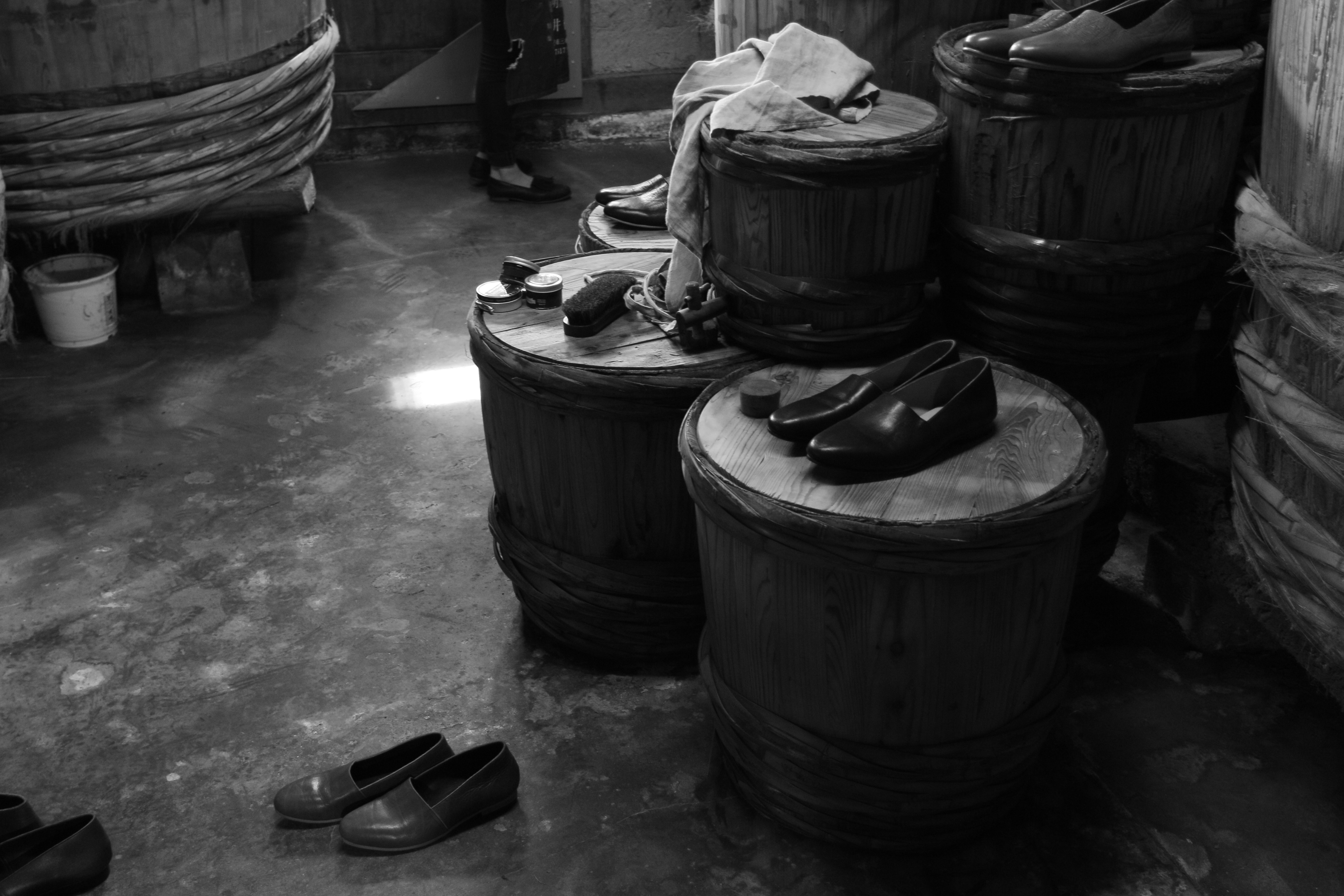 Profile
110年続く醤油醸造元に生まれる。
近畿大学経済学部国際経済学科を卒業する。
某旅行会社に入社し、営業兼添乗員として勤務する。
退職後、神戸で靴作りのノウハウを学ぶ。 2014年から石川県の地元で古い蔵をアトリエとして靴作りを始める。
Born in 110 lasting soy source maker as a second daughter.
I was devoted to manufacturing and drawing in a child foot.
As I grew up, I had interests for oversees influenced by my father loves foreign movies. Learned international economics in University in Osaka, then after graduating I started working at travel agency as a sales representative and a tour conductor.
But my desire for creation had increased more than before, then I quit the job and make my decision to make shoes for living.
I learned making shoes in Kobe.
After graduating the shoes making school, return home in Ishikawa and start making shoes at an old building where my grandpa used as a soy source making place.